Sometime during the winter of 2016, in the midst of a multi-year writing project about the Nilgiris and the people who lived there, I had an idea. 
The indigenous communities who have inhabited the hills for centuries played a pivotal role in shaping my book, Soul of the Nilgiris, and I actively sought to make their members part of my creative process, instead of confining their engagement to merely being a pool of knowledge. I had been engaged with the Toda community over the course of my research and the work of the unassuming women artisans who practise the distinctive black and red embroidery fascinated me.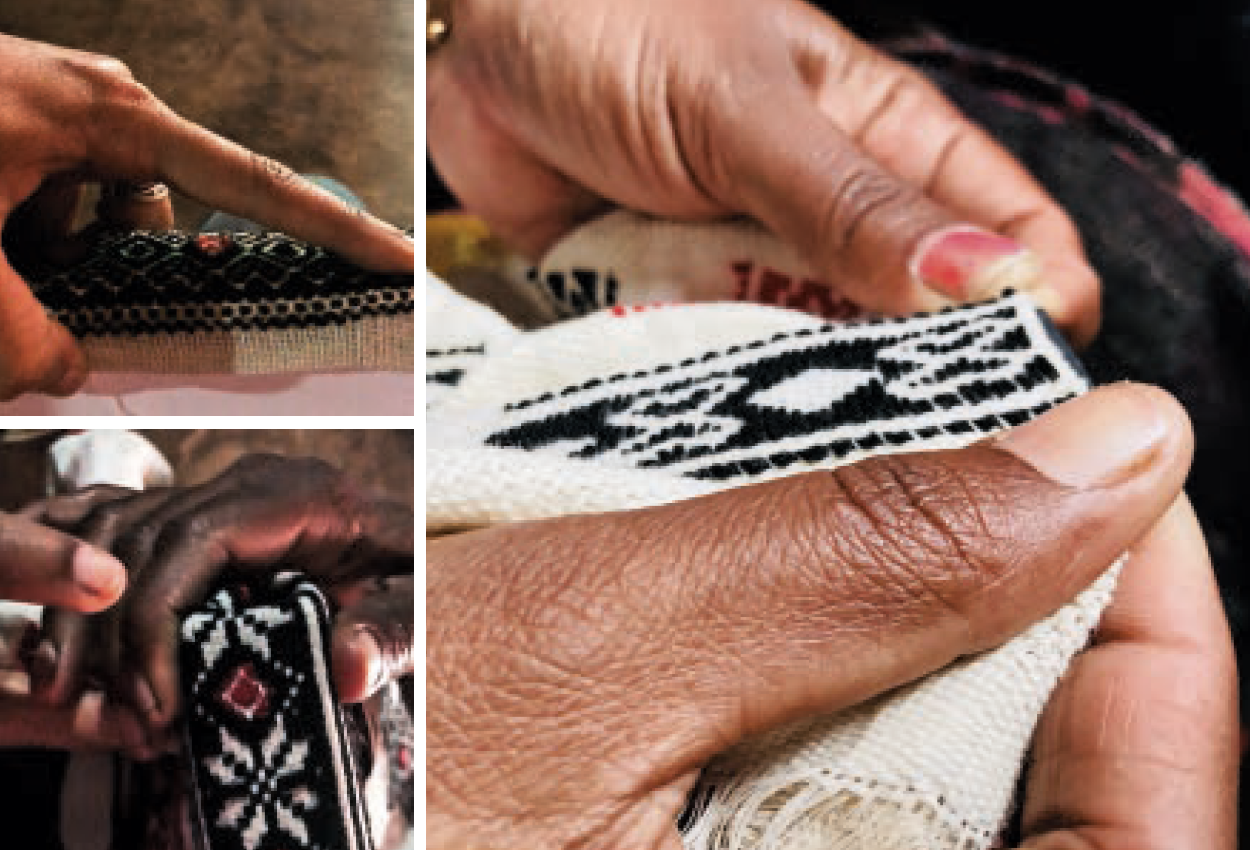 A brainstorming session between Cleber, my design collaborator in London, Mutsin, a Toda elder I was deeply connected to, and myself, sought ways in which we could work this stunning, handcrafted element into the design of the book. Over months of trial and error, with enthusiastic support from the Toda women, Mr. Venkat from Pragati Offset in Hyderabad (printers and binders) we had our eureka moment.
What followed was a singularly new aesthetic: The GI tagged Toda hand embroidery gracing the spine of the limited edition publication that marked my life's most crucial work. More than just a special binding, this event was a breakthrough for all of us, and in particular marked the moment these traditionally bound artisans bravely ventured beyond the comfortable and conventional moulds of their art form.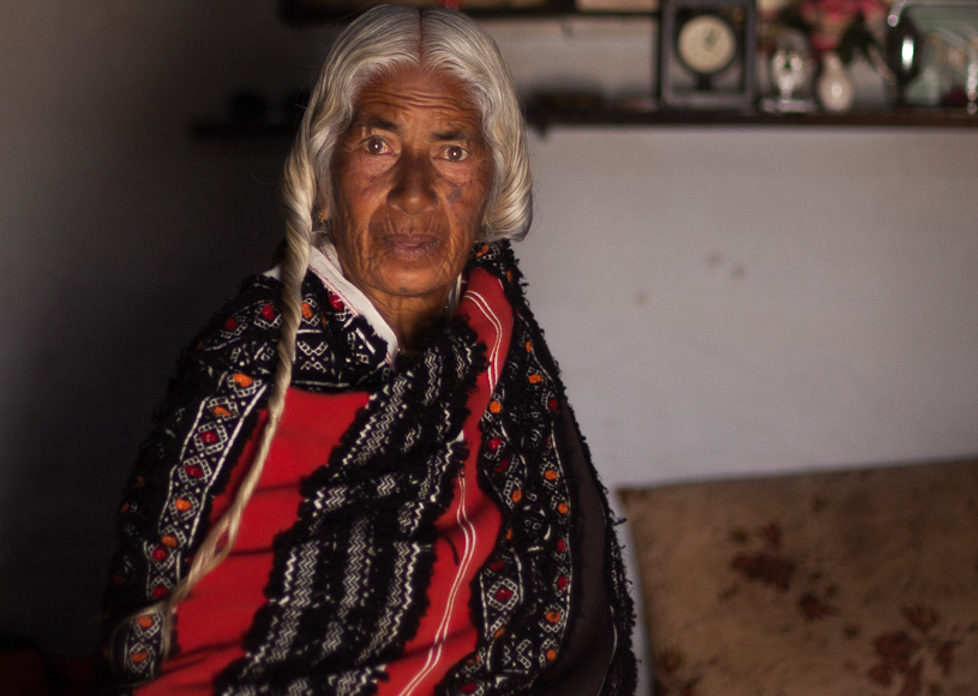 In many ways, our Toda vertical at Coonoor & Co is a personal dedication to my beloved Mutsin who was a Toda woman of substance and grit, passionately driven to embrace a future beyond the acceptable present. She guided me through the Toda landscape for nearly four years through the course of my research. She believed that her community's rare form of art needed to be seen in a new light. Towards the end of her life, I had soul searching discussions with her and Seeta, her daughter-in-law, about breaking new artistic ground for a new generation of Toda women and for connoisseurs of contemporary art forms.
Mutsin passed on in October 2019, and though she is not with us to see the fruits of our multi-year, multi-dimensional projects, her legacy lives on in my book and in the brilliant work of our group of Toda women artisans at Coonoor & Co. Her desire to kindle a new fire in the coming generations will be a cornerstone of our endeavours in this unique vertical.
It would be two years and coinciding with the second wave of Covid, before Seeta and I reignited our conversations and experiments. On meeting Seeta in that year and learning about the work we were doing, Raghu, my friend and partner at Coonoor & Co convinced me that we push forth and launch our online store with that which was quintessentially Nilgiris: The Toda art – and in the renewed form that was being held and shaped tenderly in the hands of Seeta and me.
We began with the base "canvas", identifying from many, many options, two exciting types of fabric with warp and weft count that were most conducive (even though not necessarily easier), to the thread counting technique. Since no embroidery frame is used, and the women count the thread with their fingers by merely stretching the base material, the right kind of weave was critical if we were to take the art beyond the confines of the coarse cotton and acrylic threads that had become the norm. Months and exhausting months of trial and error followed, working with new materials, searching for ethical weavers and vendors who resonated with the vision behind our project and most importantly, convincing the Toda artisans that we were safeguarding their future with our contemporary vision and inviting them into working with us as a team.  
Today, as we launch the first range of a brand that we promise will be sustainable, ethical and socially impactful, I am grateful to the Toda community and my own team of strong, dedicated women artisans who are inspiring a new generation, led by Seeta, who has been an unwavering part of this project.
I look forward to continuing to share our onward journey with all of you.
With love from the Nilgiris,
Ramya Reddy