Resurrection of an Erstwhile Landscape
25 April 2023
The most vivid records of the natural beauty of the Nilgiris biosphere date back to the British era, since about 1840 onwards, with various writers, officials, scientists and travellers penning down what enthralled them and made them come back over and over again, if not make them settle down permanently.
Lithographic plates and water-colour renditions depict rolling downs of grasses that didn't need mowing, and clumps of dense thickets in the combes 1 and recesses of the slopes, populated with endemic deciduous trees.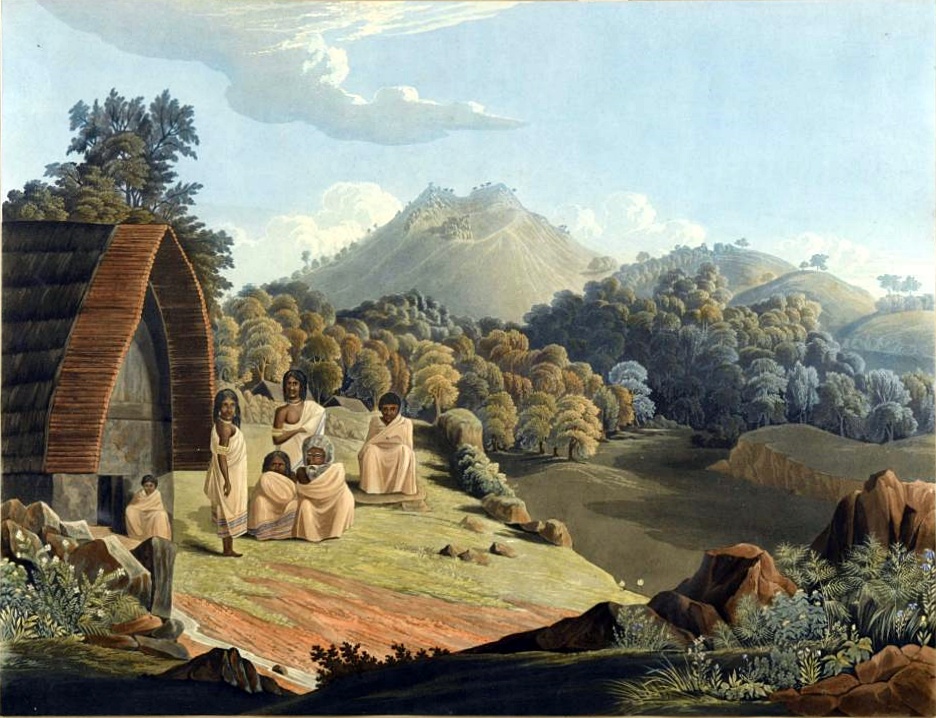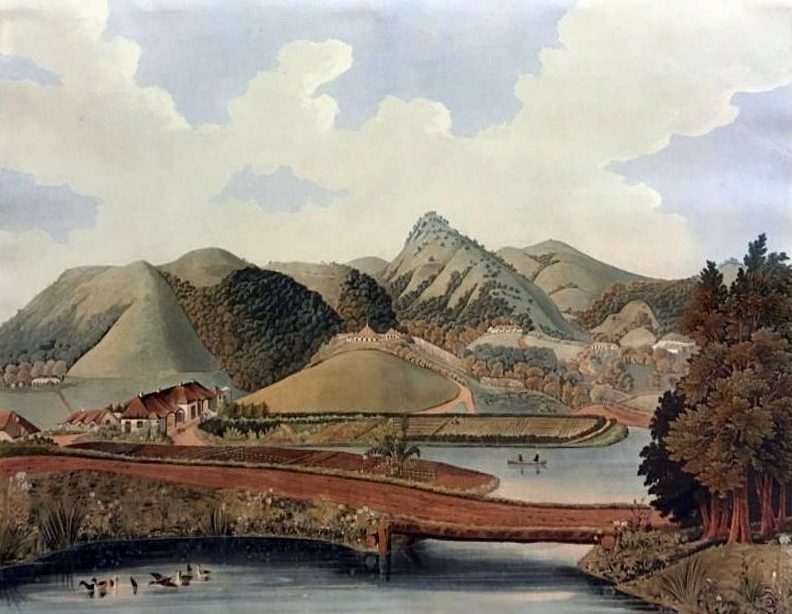 Tea was imported from Ceylon [for the uninitiated, Sri Lanka was called Ceylon during colonial times], assuming that the highlands of Munnar and the Nilgiris had ideal weather for the now global beverage, whose demands just kept rising. The rolling slopes were replaced with tea on commercial scales, with the likes of the Bombay Burmah Trading Corporation and other British-era ventures taking over large swathes. Did this change the landscape? One may say it didn't drastically degrade the existing ecology. Supposedly, very few trees were felled to plant tea. As a matter of fact, tea was invariably planted in the erstwhile grasslands, felling very few trees, if at all. Since tea requires some shade, there would have now been more trees than before, compared to the near-bald erstwhile landscape before tea. And so a century and a half passed.

After independence, most of the large estates of tea and coffee were passed on to Indian masters. Some of them expanded, and others let some of their estates go fallow. And then, towards the later part of Independent India in the 20th Century, the Tamil Nadu Forest Department decided to go commercial. From the drawing board emerged the plans to "forest" large tracts of land not under agricultural use, and not under direct control of the Revenue department. This led to a two-fold activity:
– Eucalyptus plantations, and the consequent designation of these plantations as reserved forests.
– The establishment of Tamil Nadu Tea Board's own TanTea 2. This venture provided for commercialization of forest lands to grow tea.
Both activities have very little to do with afforestation, though that is a debatable fallout. It is debatable, because eucalyptus (eucalyptus Globulus) is arguably not a very good forest tree. It has commercial value for pulp, timber, and essential oil. Tea, conversely, is good for soil retention where run-off during torrential rains can destabilize soil to cause mud-slides; but tea tends to draw on a lot of water for survival as against endemic plant species, and provides little, if any, roosting or resting places for avians and small mammals/reptiles/amphibians.
In a few places, horticulture farms have been established to help forest-dwelling peoples to earn a livelihood. Such farms tend to upset the ecology in as much as tea and eucalyptus do – they are along the borders of forest and agricultural lands, and therefore, affect the migration of forest animals; they are also mostly alien species (pommes primarily (apples, peaches, pears), sour-sop, persimmon, mangosteen – all of them non-natives (though non-invasives), and don't provide as much fruit on the table as they take from the environment only to survive.
Whether or not these actions were ecologically thought up, they certainly provided livelihood to a lot of Tamil migrants and repatriates from the Jaffna peninsula during the years of strife and civil war with the Sri Lankan Government.
The local land-owners, the Badaga, have been agriculturists by specialization with millet farming being a mainstay till the middle of the 20th century, but towards 1960 and onwards, they switched to potato and carrot farming in their village lands. Credit goes to ICAR's CPRI (Central Potato Research Institute) for sparking off the plantation of the tuber. But potato farms draw hogs and boars, and they create havoc with the produce. This led to the Badagas changing over to tea plantations almost en-masse towards the turn of the century. Again, it was the Tea Board that facilitated free tea saplings to the small farmers, which helped trigger the switch. The result is now tea, tea everywhere, and no grasslands in sight. Some of the sights are pretty; the land is mostly green, with patches of brown or crag, but the ecology has been modified.
Not only have we tampered with the plant life, but our desire to control the landscape has also affected the fauna equally drastically. The result is increased human-wildlife conflict. Gudalur, on the western reaches of the biosphere, is notorious for elephants trampling into human habitation, because their abodes have been denuded and food sources depleted. Mammals now feed on garbage in villages and towns; bears roam around human habitation rummaging for scraps because the forests provide them with little for survival; unlike the Australian Koala, the Indian Sloth bear cannot survive on eucalyptus leaves.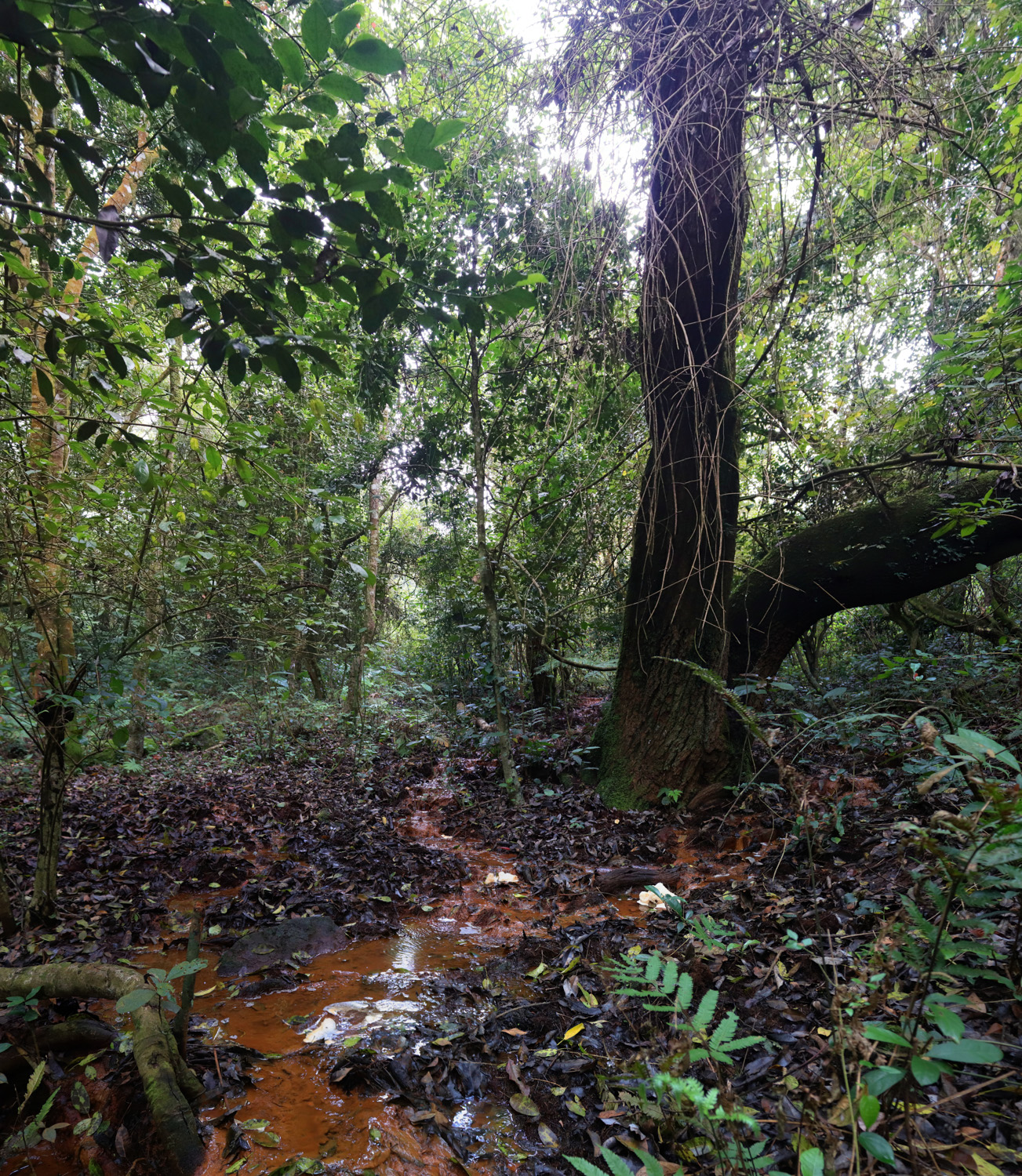 For more than two decades now, an NGO is taking over tea tracts and converting them into endemic forests. The credit goes to Dr. Tarun Chhabra and Mr. Ramneek Singh, residents of Ooty and Coonoor, and their venture called Edhkwehlynawd Botanical Refuge (EBR) Trust 3. The path has not been easy. There is bureaucratic apathy, and the sentiments of the autochthonous peoples to be dealt with; there is political interference, since livelihoods are at stake – in some cases, of forest-dwelling tribes who have grown up to take commercial advantage of the plantations. Over time, the trust has taken over more than 24 acres of tea farms in West Nilgiris, and planted endemic trees and grasses in over 7 acres. Neighbouring forest is acacia and eucalyptus plantations, and the Forest Department should hold hands with this very noble cause, but the intent seems to be lacking.
In 2018-19, another NGO named Clean Coonoor stepped in parallelly to try and resurrect marshes with indigenous grasses. The Yedapalli marsh was the first such location, and it was assumed that the Government agencies whose jurisdiction it is to control and protect the environment, would take over. Sadly, that has not happened. The project did not find much favour with the citizens of the neighbouring villages, who would let in their cattle to graze, much before the grasses had established a foothold for themselves to survive and expand.
The Keystone Foundation, based in Kotagiri, has been involved in numerous projects directed towards revivals. One of the recent projects was revival of Millet farming in Aracode; In another project, Keystone Foundation teamed up with INDCOSERVE, for eco-restoration of two of their tea factories at MahaLinga and Kattabettu. This included clean up of the streams passing through the premises, removal of invasive flora and planting of native and endemic shola trees. The project of restoration of wetlands around Kotagiri commenced in 2006 4, and is still ongoing. This includes about 118 hectares in five sites. Keystone Foundation has established nurseries in partnership with the local inhabitants, and continuously monitors the progress of the restoration. One of the main challenges was sensitizing local community members on the importance of the shola-wetland service provided by these ecosystems. Another challenge was the lack of sanitary facilities in the area. Keystone Foundation worked towards providing toilets to the families and ensured that the waste goes into a septic tank and not into the wetlands, which was happening for a long time. With about 80 hectares restored, and work progressing in the rest, this has been a successful project.
Restoration of the Happy Valley outside Kotagiri 5 took over a decade of hard work. It is an acre-sized bit of Shola forest, which was taken over by invasives – wattle and eucalyptus. The wetland within this forest now boasts of 350 native species now, and the restoration has amazed the locals as well, whose elders never expected the return of species that they had seen decades ago.
Godwin Vasanth Bosco is an ecologist working towards restoration of forests and grasslands of the Nilgiri Highlands 6. He has years of experience with the landscape and ecology. He has organized planting projects and has set up nurseries. He brings innovative thought and research into identifying ways in which we can work towards holistic regeneration. He heads a project on the restoration of Shola grasslands that covers about 267 acres in 21 fragments.
In so far as sustainability is concerned, the Toda, autochthonous peoples of the plateau, have had a tradition of burning grasslands in their nomadic pattern of existence. There are mixed reviews of the effect of the burning of grasslands – on the one hand, it is good for the soil and the grasses; on the other hand, it leads to pollution in the air. There are some research studies in the West that point to an overall gain in burning grasslands for sustained grazing by cattle. This tradition is gradually waning in the Nilgiris for multiple reasons – the number of Toda continuing in the employ of traditional practices has dwindled, there is an overall sentiment against burning anything, and there has been a reduction in grazing pastures, making it difficult to move to an alternative one.
The process of resurrection is a slow one, and cannot belong to one or two individuals.
The individuals can provide a spark, the Government should provide the wherewithal, and the community should participate as a whole to revert what nature provides us with. The Nilgiris got a UNESCO and a Biosphere tag in 1986. That recognition should have been a basis for retaining the biosphere in at least the state it was in when tagged. But commercialization and tourism have overtaken any desire to retain nature in a pristine state.
We litter, we modify, we change, we destroy; personal goals outweigh community goals, except for a few good men and women. In them we repose faith to help resurrect and revive nature; restore flora, and fauna will follow on its own.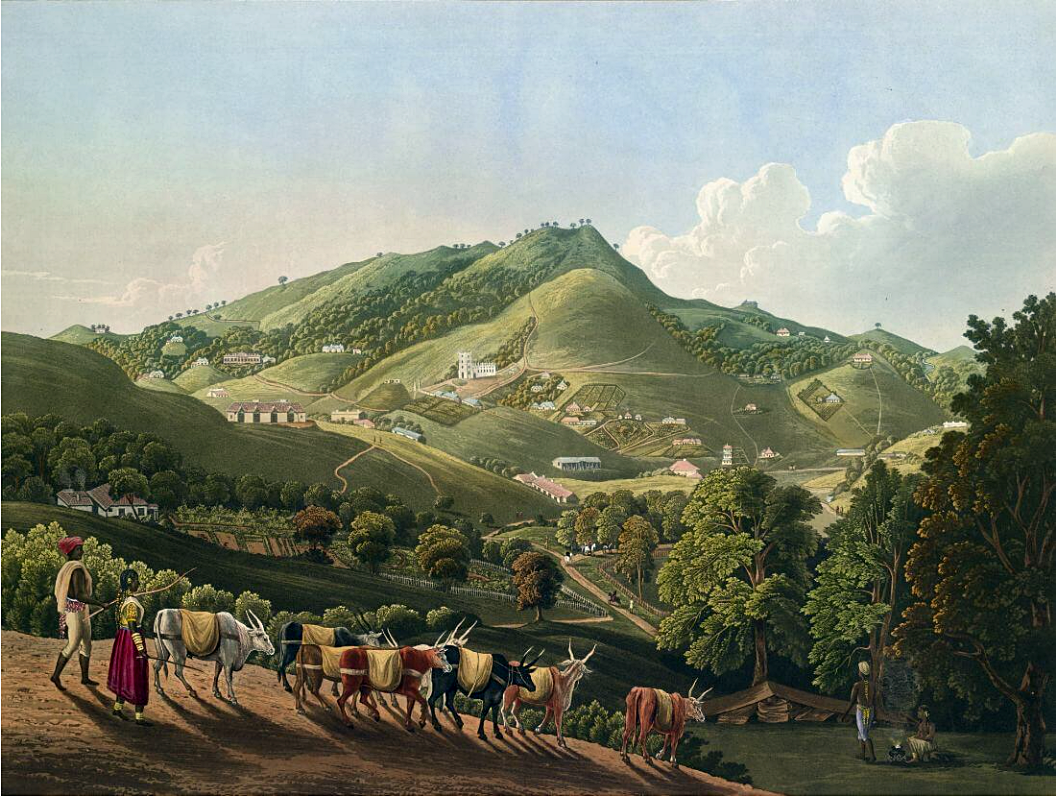 ---
1 A combe (/kuːm/; also spelled coombe or coomb and, in place names, comb) can refer either to a steep, narrow valley, or to a small valley or large hollow on the side of a hill. There is no evidence to this statement, but it is a personal conjecture that the 'kombai' suffix for some of the hamlets in the Nilgiris are probably originally combe, given a Tamil flavour for the pronunciation.
2 TANTEA is one of the biggest Black Tea producers in India, with high quality clonal tea plantations spread over almost 4000 hectares in the district. It took vision in 1968.