Issue 4: An introduction
17 January 2023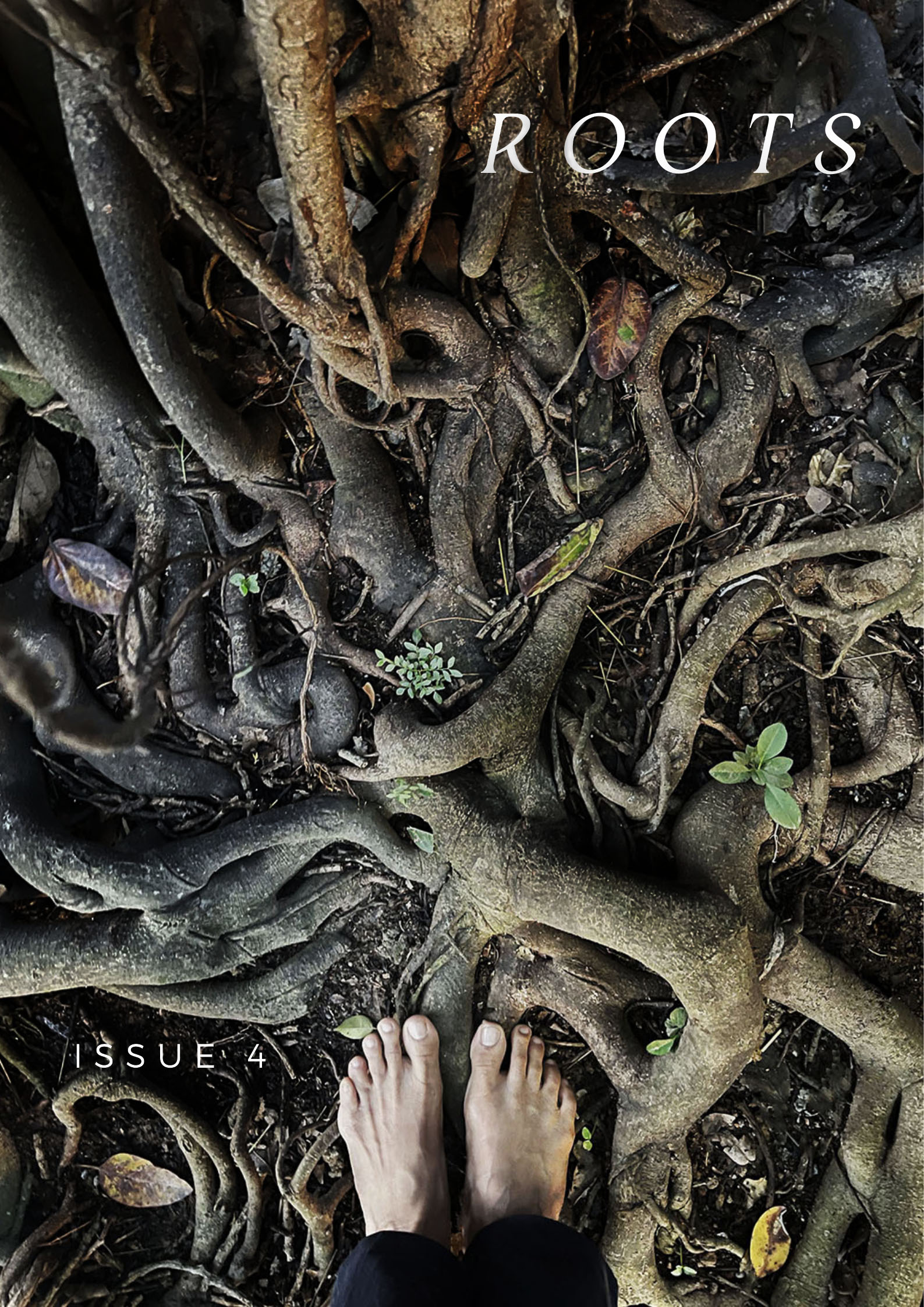 Welcome to the fourth edition of the Coonoor & Co Journal.
The first of 2023, Issue 04, Volume 2, titled "Roots", is dedicated to a subject that defies concretion even as it is about the foundation that holds up so many fundamental parts in the body of human existence. Botanically, serving to anchor, absorb and store underground, roots mean so much more, existentially.
Inspired by travelling back to a place in time, when matter was a "seed" and the meaning and the being of life was still a concept. When ideas were mere thoughts in the expanse of our enquiring minds. We look at how the word "Roots" has encompassed its own primary meaning and transformed into the beginnings of almost everything.
People too have roots—embedded in a vast and grounded network of ancestors. These roots are our emotional and spiritual sustenance. The key to eternal perpetuation is that solid foundation, supported by roots. 
In this issue, we explore the many facets of this theme, encompassing seasonal symbolism, the practical reality of wintering underground, tales of provenance, heart and origin, and the natural world. We take a descent—to the very roots of things felt, said and unsaid, of love, devotion, wisdom, stories, of ecosystems and landscapes. 
We are also pleased to introduce audio narrations of the stories.
Each story has been narrated by the author who wrote it.
Our contributors for this edition are Pranoy Biswas, Vasanth Bosco, Sanath Herath, Lal Poster, Raghavendra Rao, Shivranjana Rathore, Ramya Reddy, Pankaj Singh, and Nikhita Venugopal. 
In interweaving subtexts of people, places, nature and things, Pankaj transforms "Roots" perspectives into a rich tapestry of descriptive, heartwarming micro-tales of life and living even as he suggests that not all seeds need to germinate to find a place of comfort. In his words: Stories and strands weave in and out of the premise of landscapes shaping people, of people unwittingly carrying these landscapes with them. The physicality of such experiences: of severance, of creatures in the natural world, their return and their equations with places of belonging. Of seasons and cycles. 
Raghu's conversation with Dr Samira Agnihotri, an expert in bird vocalizations and bioacoustics, and advocate for preserving traditional knowledge systems, weaves bird songs and stories of a people and their lusciously wooded motherland—BR Hills. This southern hill region supports the flora and fauna of both the Western Ghats and the Eastern Ghats and is a protected area of the Nilgiri Biosphere Reserve.
Through the eyes of  Vasamalli, Ramya traverses the landscape of the Toda elder's roots and tender childhood years in the remote Nilgiri highlands. Drawing from the origin stories of her kin, language, and art, and the ways of her ancestors, Vasamalli shares deep wisdom and insights that shaped her intuitive understanding of the world which also enhanced the merits of the modern education she received.
Vasanth's fascinating exploration of the root systems of plants and trees, without which the mountains could never have breathed life into their surroundings, is illuminating and moving. He gives us insightful understanding of the role of roots in the plant kingdoms across terrains and sensitive ecologies and what "being rooted" should mean to us humans in the present day.
In her quest to learn about the provenance of the mostly-disliked okra, Nikhita traces her own journey from turning her nose up at the vendakkai preparations in her grandmother's kitchen as a young child, to discovering her love for the vegetable, its versatility and fascinating cultural roots in different corners of the world, as an adult.
Shivranjana examines the roots of our existence, of our psychological frameworks—part hereditary, part what we learn and are taught. And, if it is possible to "uproot" some of them when necessary. Her zine, "Ground Beneath My Feet",  is a richly illustrated, unromanticized exploration that holds the space for the shedding of old ways when we rediscover the roots of our being. 
Thank you so much for being a part of our reader community. The stories from this issue are accessible on our site. Do subscribe to our newsletter if you wish to receive our stories and updates as a bi-monthly compilation. 
We look forward to your continued support of our work.
Much love,
Team Coonoor & Co